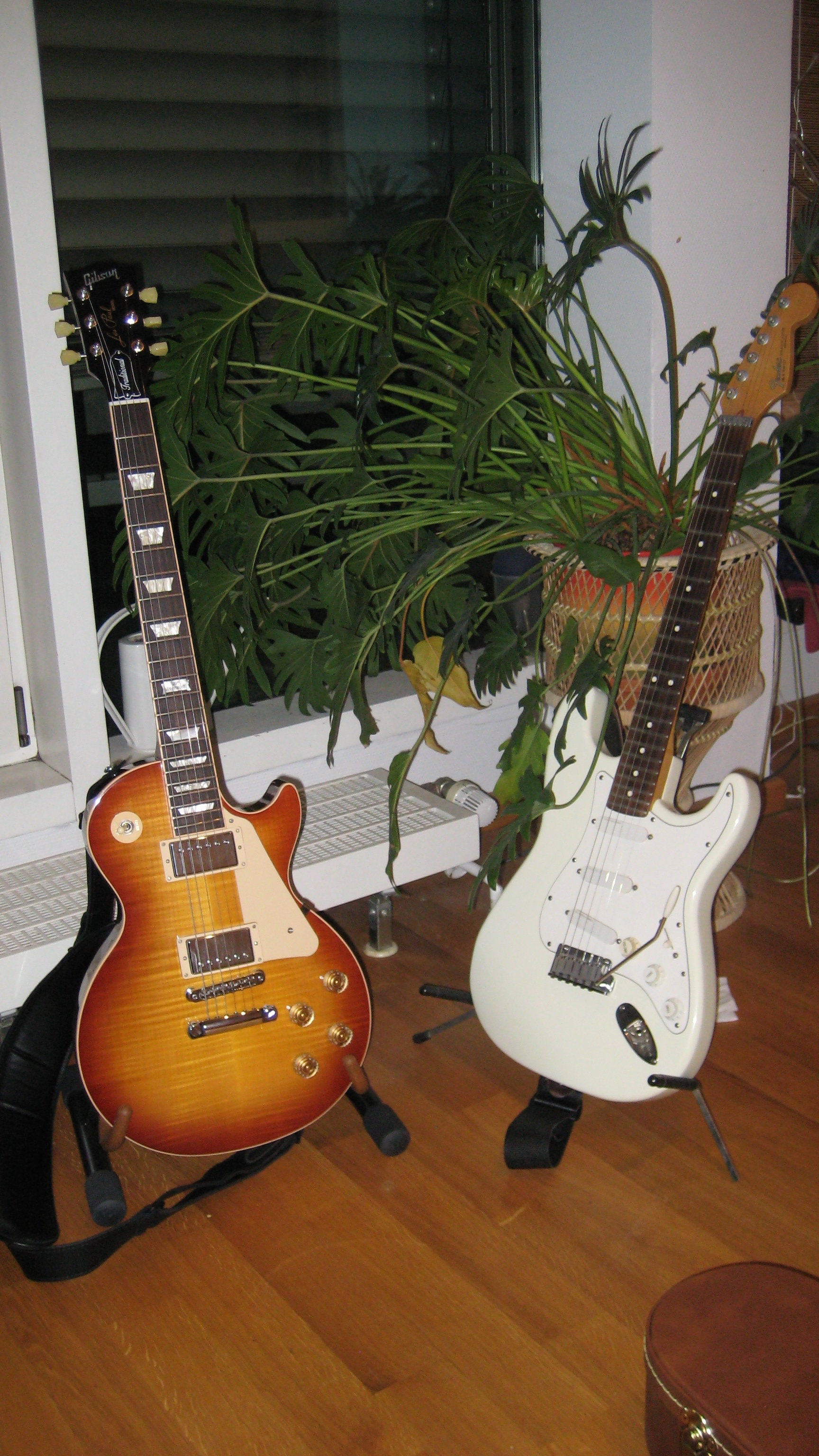 Music




When time permits, I indulge in polyphonic music, with special emphasis on guitar music, meaning that, for two or more guitars, I compose, transcribe, transpose, arrange, play and record music of a wide variety of styles, ranging from classical to folk, bluegrass/country, rock, blues and jazz music, including orchestral arrangements.

Below are some examples, more is available upon request. For copyright reasons some are only short samples.


Counterpoint music is the art of interweaving different voices in a completely harmonic way. Johann Sebastian Bach's music is exemplary. Here I have transcribed, transposed, arranged and played some of his and other baroque orchestral works:
Classical Guitar:

Violin Concerto in E major, 1st movement, BWV 1042, arranged for 5 classical guitars
Brandenburg Concerto No. 3, 3rd movement, BWV 1048, arranged for 4 classical guitars

Brandenburg Concerto No. 6, 1st movement, BWV 1052, arranged for 4 classical guitars

Georg Friedrich Händel, from the Water Music Suite, HWV 348, arranged for 4 classical guitar
Using a guitar synthesizer, a keyboard and a Sound Library, one can play and arrange orchestral music like the 1st movement of Bach's Brandenburg Concerto No. 2 in F major, BWV 1047, arranged for trumpet, flute, oboe, violins, violas, celli, bass and harpsichord
Concerto for 2 violins in D minor (Double Concerto), 1st movement, BWV 1043, arranged for
2 classical guitars as solo instruments and violins, violas, bass and harpsichord
Antonio Vivaldi, Concerto for Lute in D major, RV 93, 1st movement, for 2 violins, bass, harpsichord and lute
Compositions: These have been realized using a notation software program (Sibelius Ultimate ™) and a Sound Library (Vienna Symphonic Library ™for best results)

Here are two of my own classical compositions ©
Synphonic Sketch, "Awakenings" for flute, oboe, basson, horn, 2 trumpets, timpani, cymbal, synthesizer, glockenspiel, celeste, 2 violins, viola, cello, doublebass
Music for Piano: Invention No.1 and an example for String Orchestra

Renaissance Music: Originally composed for lute, I have arranged and played some of the following pieces with acoustic steel string guitars, which gives them an ethereal flavour, reminiscent of harpsichords.

Bluegrass/Country: country sample1 (2 acoustic steel guitars)
Rock and Blues music: rock sample1 (2 lead and 3 rhythm electric guitars) and blues rock sample2 (1 lead, 1 slide, using a bottleneck, and 2 rhythm electric guitars)
Jazz music: jazz sample1 (acoustic steel string guitar, electric guitar, percussion)
Here two well-known standards with only one solo guitar (electric guitar, piano, double bass, percussion): jazz sample2 and jazz sample3
Recommendation: it is worthwhile using a high quality headset or hifi for a good rendition.

Please note, no distribution, neither commercial nor other, but only for private use.
Disclaimer: The author takes no responsibility for unauthorized use.
© All compositions, arrangements and recordings are copyright protected.