Prof. Dr. Heike Rauer, coordinator of SPP 1992, and Tanja Schumann, part of the coordination office of SPP 1992, would like to thank you for the very well organized seminar on the topic "From the Heliosphere to Astrospheres – Lessons for Exoplanets and their Habitability".
It was a great opportunity for thematic and social exchange in the beautiful location of the Physikzentrum Bad Honnef.
The poster session, where the SPP 1992 was presented, was also very popular. The local participants were impressed by the achievements of the DFG-funded Research Collaboration founded in 2018.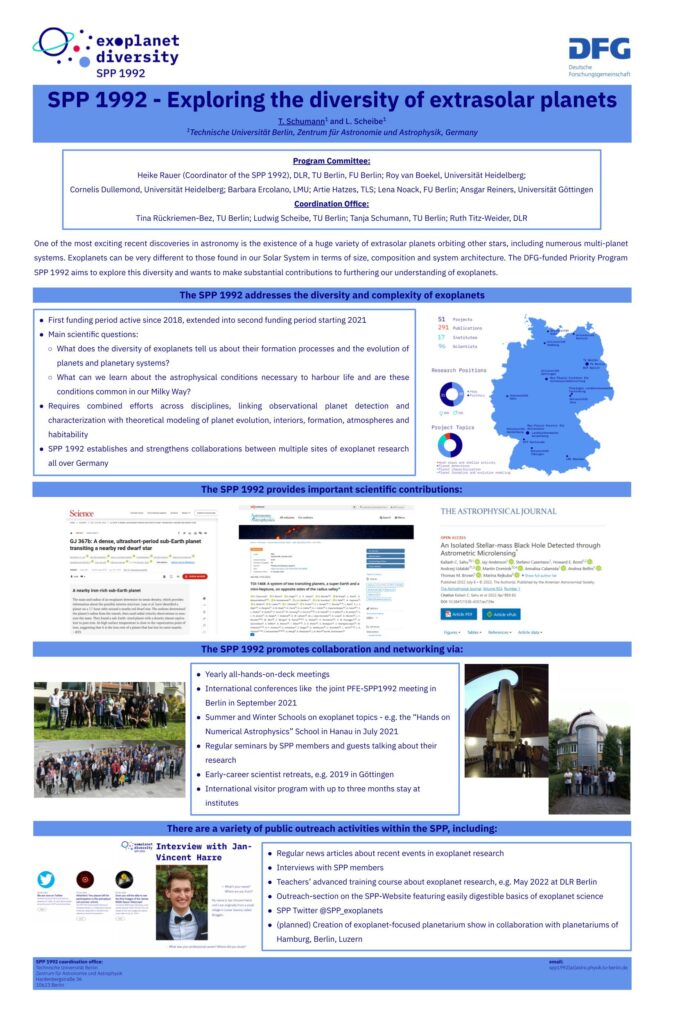 More about the achievements can be found here.