With 51 different projects and 17 institutes across Germany, SPP 1992 enormously promotes collaboration among scientists in the field of exoplate research.
The SPP 1992 seeks to answer the following questions:
How do extrasolar planetary systems evolve?
And what are the astrophysical conditions to bring forth life on these planets?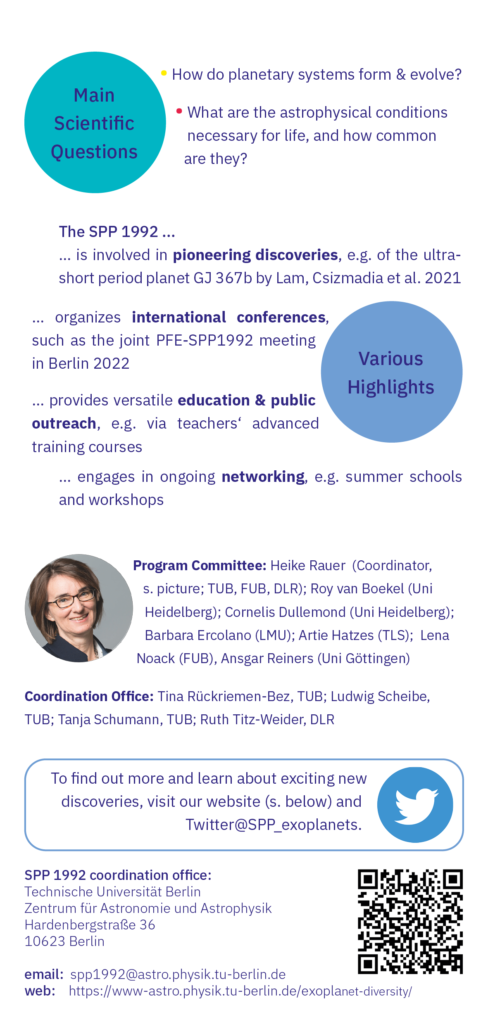 For further networking, the SPP 1992 would like to highlight the news section of the website and Twitter.